Do your Honda tires need repair or replacement?  There are several ways to know when its time to come in for a tire service.  Does your steering wheel shake? Come in!  Is there a pull to one side? Come in!  
Hit a pothole hard... Look for visual cues like tracks, cuts, bulges or blisters on tire including the tire sidewall. These shouldn't be ignored.  Come in!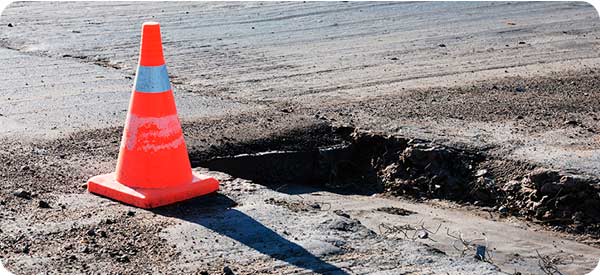 Before we go into repair or replace, let's begin here...for starters, tire maintenance begins with proper inflation. Underinflated tires increase the occurrence of hydroplaning because they may not appropriately disperse water. 
Proper tire pressure
is especially important during the slushy, slippery wet, late fall and winter months.  If you think you need to add more air, simply stop in our Express Service Lane. We'll get you in and out in no time at all. 
No appointment is required.
Next, let's talk potholes... They are huge troublemakers. The can cause serious damage.  It's always a good idea if you feel the hard hit of a pothole to get the tire checked out.  It's quick and easy if you bring 
your car to Scott Honda through our 
Express Service
 lane for tire inspection and repairs.  No appointment is required.
In addition to Honda's recommended tire maintenance and replacement schedule in your owner manual, there are certainly tell-tale signs that indicate it's time to get your Honda's tires checked like seeing little cracks in tires, bulges or bubbles, uneven tread, and feeling a rough ride or vibrations. 
Read
"Tire Safety:  Everything Rides on Them"
brochure created by the National Traffic Highway Safety Administration, which we've included on this page.
Tire Maintenance:  
Tires impact the performance and safety of your Honda.  Tire pressure should be checked regularly and you should bring your Honda into our Express Service immediately for inspection if visual indications or vibrations become apparent to you. 
Keep in mind also, when you rotate and balance your vehicle's tires on a regular schedule, it can extend their lifespan and enhance their performance.
Tire Rotation: Your vehicle's wheels and tires should be rotated to ensure even tread wear. Rotation pattern depends on your drive train and tire type.
Tire Balance:
Over time, driving on your vehicle's tires wears the tread, which can affect their overall balance. The slightest imbalance can be noticeable to the driver.
Tire balance and rotation, usually done in combination with one another, is recommended at the same interval as your Genuine Honda oil change, or every six months.
We offer the convenience of tire maintenance through our 
Express Service Department
 which delivers a quick, easy experience and flexibility for your schedule since 
no appointment is necessary
!
Tire Repair: 
Has your tire pressure sensor light illuminated on your dashboard?  It would appear as a small u-shaped tire tread with a "!" above it. 
Does your tire look deflated? 
Having your tires checked on a regular schedule, or at the first sign of concern, can protect you from more damage and future, more costly repairs. Scott Honda Express Service Department may be able to plug or patch and refill your tire to get you back on the road quickly, affordably and safely.
Tire Replacement Options:  
Scott Honda offers a range of tires for your Honda model at very competitive pricing. Our inventory includes an excellent selection of tires to fit your vehicle and performance needs. 
In fact, S
cott Honda Parts Department
has numerous major tire brands to choose from such as Michelin, Goodyear, Yokohama and Hankook.
With over 600 tires stocked in their two-story inventory, Scott Honda Parts Department features 
Good
-
Better
-
Best
 options for replacement tires in most sizes and for most models!