Our next Honda Owner Workshop will be held on Wednesday, October 11, 2017!
Our Honda Owner Workshop this past July was a great success with over 35 attendees ... We thoroughly enjoyed spending time with our many guests who attended! 
As always, we thank you again for choosing to purchase your Honda from Scott Honda.  We know your car purchase was a big decision.  And we're committed to giving you the best experience in continued guest service. 
That's exactly why we've planned another Owner Workshop to make certain you are getting the most from your Honda and enjoying all its features.
---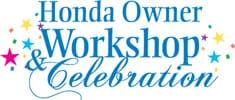 Event:  Honda Owner Workshop
Where: Scott Honda of West Chester  (get directions)
Date: Wednesday, October 11, 2017
Time: 6:30 pm - 8:00 pm
Sandwich Trays and Refreshments will be served.  
---
RSVP:   You may call 610-738-1111, or use the rsvp form to the right.
We want to add some fun with a raffle for gift cards and give-a-ways.